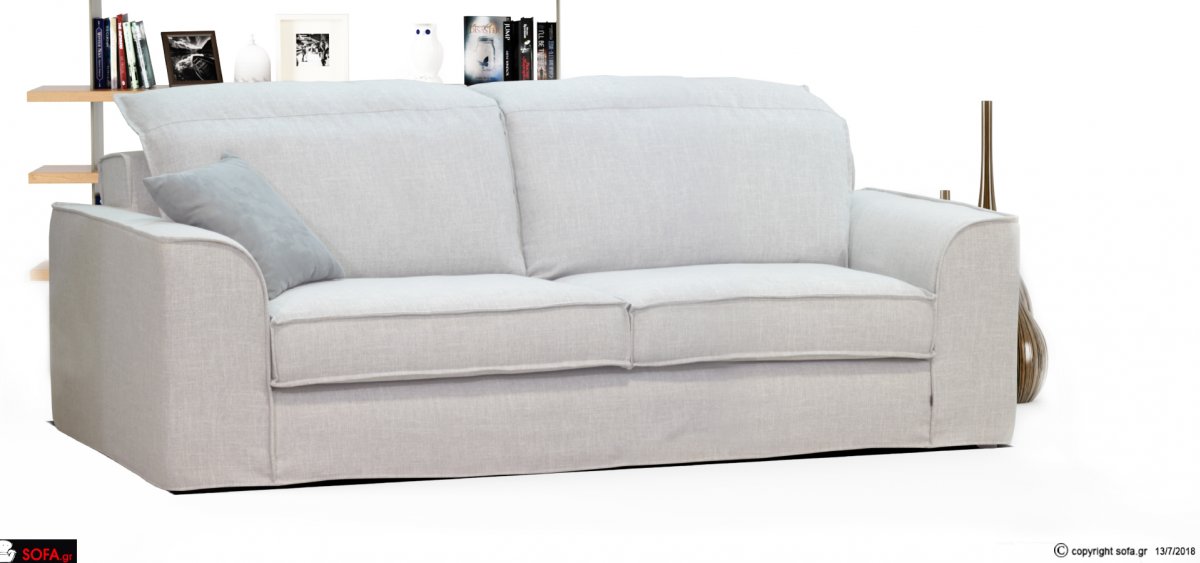 -13 %
Dimensions
Dimensional convertion.
Bed
Ability to add a bed mechanism.
Three seater sofa Havana
Three seater sofa Verona.
Sofa
Arm
Low
Back
High
Back Pillow
With mecanism
Collection
Exclusive
Cushion
6000 foam & ergofoam
Fabric
Removable
Frame
Solid beechwood & plywood
Style
Modern
Three seater sofa dimensions
230X102
Συμβουλές συντήρησης για τους καναπέδες
Καθαρίζετε το ύφασμα τοπικά με βρεγμένο λευκό πανί, με απαλές κυκλικές κινήσεις.

Για τον καθαρισμό των υφασμάτων στο πλυντήριο συμβουλευτείτε τις οδηγίες χρήσης του κάθε υφάσματος ή ρωτήστε τον κατασκευαστή.

Κατά την σύνδεση των δυο κομματιών των γωνιακών καναπέδων βεβαιωθείτε ότι η σύνδεση έγινε σωστά και ότι και οι δυο καναπέδες πατάνε καλά στο πάτωμα.

Τα κατοικίδια μπορούν να προκαλέσουν φθορές στα υφάσματα και στις ραφές λόγω των νυχιών τους, γι'αυτό χρησιμοποιήστε καλύμματα και ριχτάρια για να προστατεύσετε τον καναπέ σας.

Αποφύγετε να κάθεστε στα μπράτσα και στην πλάτη του καναπέ.

Μην μετακινείτε άσκοπα τα μαξιλάρια της πλάτης του καναπέ καθώς είναι κατασκευασμένα απο αφρώδη υλικό και σίδερο και μπορεί να προκληθούν ατυχήματα.

Μην σέρνετε τον καναπέ, γιατί μπορεί να προκαλέσετε ζημιά στο έπιπλο αλλά και στο πάτωμα.

Μην χοροπηδάτε στον καναπέ.
Μην ξεχνάτε ότι πάντα μπορείτε να συμβουλεύεστε τον κατασκευαστή για ακόμα περισσότερα tips που θα διατηρούν τα έπιπλά σας σαν καινούργια.
Payment by installments
(Over 500€)